Ingredients
Dough

Filling

Coconut Milk

– 3 ½ fl oz (100 ml)

Caramelized Milk

– 4 fl oz (120 ml)

White Chocolate

– 7 oz (200 g)

Dark Chocolate

– 2 oz (55 g)
Recipe
Although there are plenty of fashionable pastry recipes, many people choose to return to basics — the most delicious cakes in the history of humankind. Take the Napoleon cake, Sachertorte, Black Forest cake, or Pavlova alone! You can find recipes for these delicious cakes on the Cook It website, and turn any ordinary day into a celebration. However, we are not stopping with this list and would like to add another famous dessert to it — the Esterhazy cake.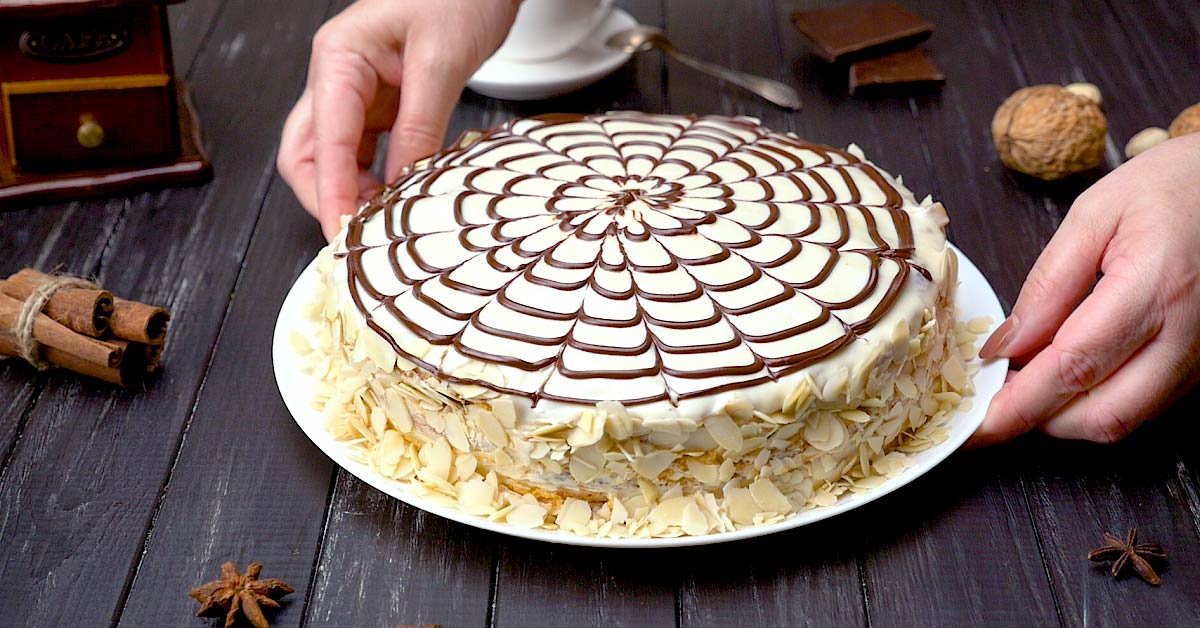 This nut and chocolate treat is well-known in many European countries. It obtained its unusual name from Paul Anton Esterhazy, Minister of Foreign Affairs of the Austro-Hungarian Monarchy. The family chef first created it in honor of the Minister's son. The Esterhazy cake became very popular and people began to associate it with the famous family and its name.
Steps
| | |
| --- | --- |
| | |
| | |
| | |
| | |
| | Bring it to a boil, constantly stirring, and then immediately remove from heat. |
| | |
| | |
| | |
| | |
Many years have passed since the first time it was made, and Esterhazy still remains one of the most beloved cakes in the world. Most people fond of sweets mistakenly believe that making it at home is a big fuss, and they continue to purchase a store-bought product. It is easier but not tastier. Add the recipe to bookmarks, and do not forget to share with those who also love excellent desserts.