Ingredients
Dark Chocolate

– 3 ½ oz (100 g)
Recipe
This soft and tender chocolate-covered milk souffle is one of the most recognized desserts in Poland. There it bears the name of Ptasie mleczko, which literally means "bird's milk." In the sweltering summer heat, the recipe for this sweet treat is a real find because it doesn't involve baking. Moreover, it calls for very little sugar, so if you're watching your figure, you can enjoy it guilt-free. Win-win all around!
Today, Cook It is excited to share instructions for making this Polish-style milk souffle with an otherworldly texture. Its delicious taste beckons another bite, and it's difficult to resist. Without further ado, let's cook!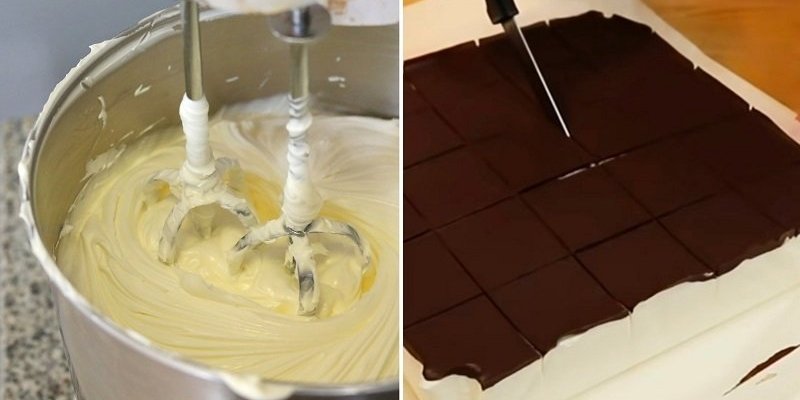 Wait until you try this delicious chocolate-covered milk souffle! It is one of the most decadent and delightful treats to satisfy your sweet tooth. Cut the dessert into bite-sized pieces with a cold knife, and enjoy! Bon appetit!