Ingredients
Shiitake Mushrooms

– 2 oz (60 g)

Mushrooms

– 3 ½ oz (100 g)

Horseradish Root

– 1 tbsp
Recipe
Mushrooms are a staple ingredient in many cuisines. After all, the versatile product enhances the flavor of soups, salads, pies, and side dishes. Besides, it provides a mouthwatering aroma and incredible taste. Today, Cook It will share a recipe for a rich mushroom soup that fellow champignon, butter mushroom, honey agaric, oyster mushroom, and porcini mushroom lovers will enjoy immensely.
The list of ingredients is likely to surprise you. You may feel that some of the products could not possibly go together. Nevertheless, in this case, the seemingly incompatible becomes something incredible. Enter a velvety, moderately spicy, and insanely delicious mushroom soup.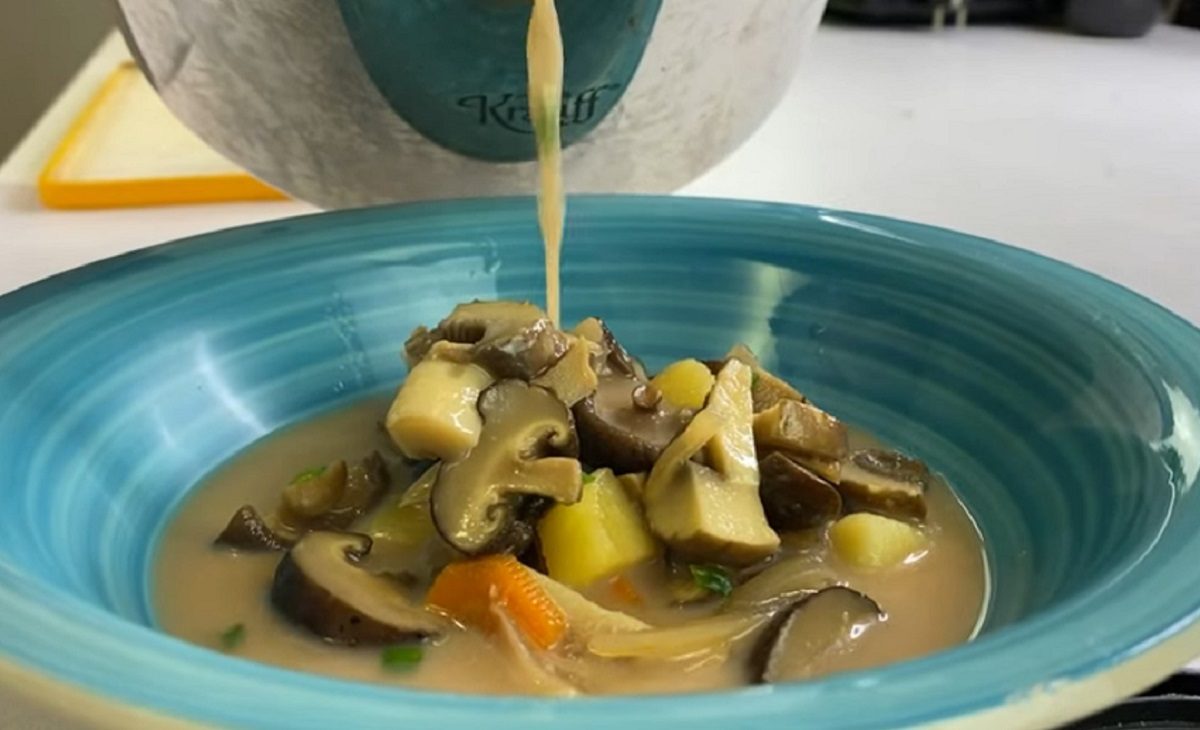 Your homemade velvety mushroom soup is ready to serve, piping hot. And the best part is that it is a lean and vegetarian dish that you can treat anyone to for any occasion. Plus, it takes less than an hour to make, so it is perfect for quick and delicious weeknight dinners. By the way, if you have wasabi at home, you can use it instead of horseradish. Happy cooking!