Ingredients
Jalapeno Peppers

– 1 oz (30 g)
Recipe
As far back as I can remember, I've always loved homemade pickles. When I grew up, I began to collect recipes. I have a particular passion for barrel pickles. Crunchy and full of juice, they are perfect as a snack. Recently I've tried a similar quick pickled cucumber recipe using an ordinary plastic container.
It turns out that pickles made in a plastic container are as good as the barrel ones. I took a bigger container, picked up fragrant fresh leaves, and put everything in a container. And a week later they were ready to snack on.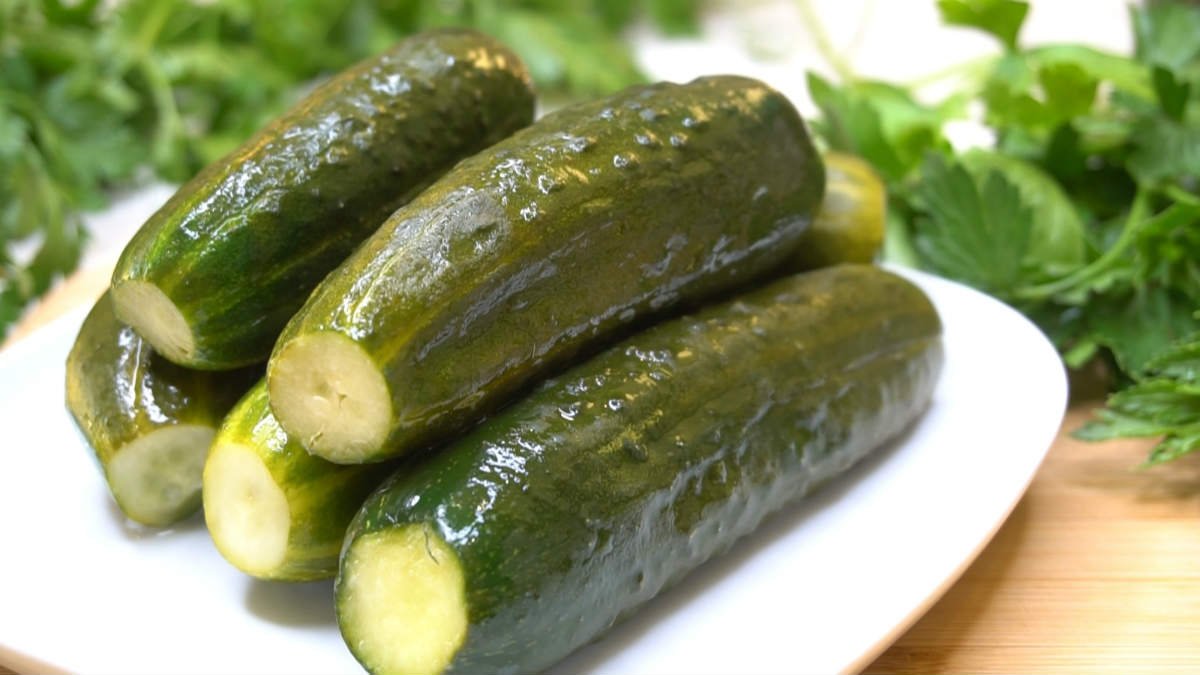 Cucumbers are very crispy and tasty — like the ones from a barrel. And if you add a few oak leaves, you won't distinguish them at all. Quick pickled cucumbers will perfectly complement a hearty dinner. Bon appetit!