Ingredients
Water

– 1 ½ cups (350 ml)
Recipe
Indian chefs can easily surprise tourists, especially with traditional sweets. It's clear at a glance that crispy jalebi is a dessert. Rasgulla, on the other hand, is a special dish. Some compare these  sweet white balls with dumplings, although Rasgulla has nothing in common with traditional dumplings. As a matter of fact, it has Belgian roots.
This Indian dessert is made from paneer — the simplest cheese that's made from milk and a few drops of lemon juice. Snow-white balls look very appetizing and tender, especially after cooking in light sugar syrup. Surprisingly, there are only 4 ingredients in the Indian sweet recipe.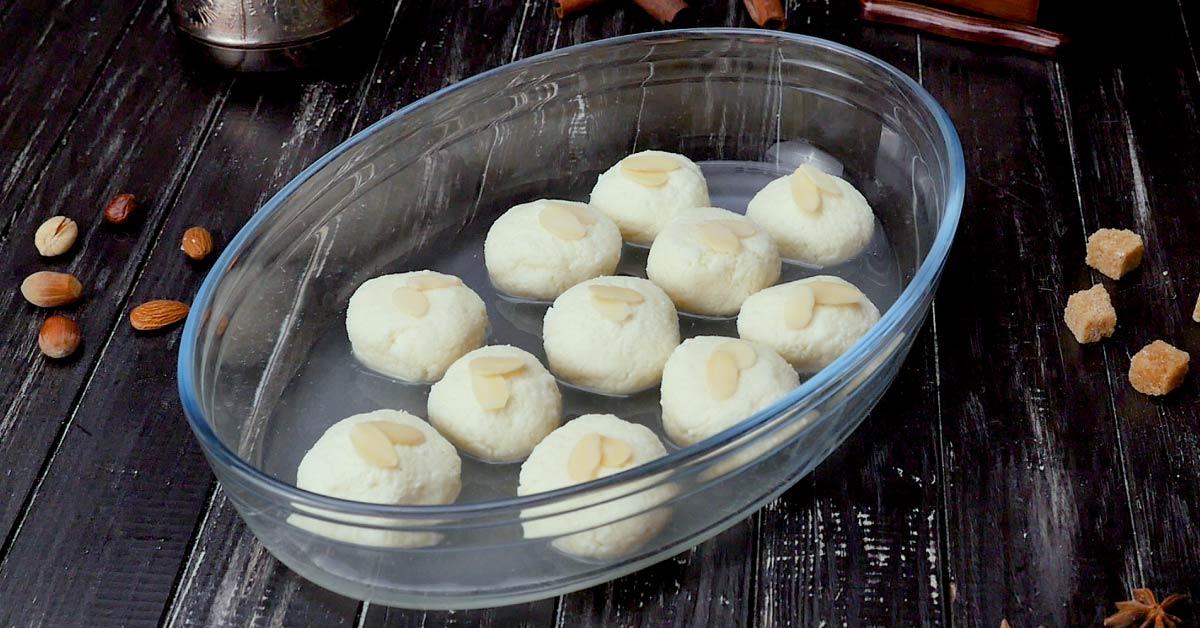 Steps
| | |
| --- | --- |
| | Bring the milk to a boil and add lemon juice. Heat it for a couple of minutes until the whey begins to separate. Remove from heat. |
| | Drain the whey using cheesecloth, rinse the remaining cheese under warm water. Then tie the cheesecloth and squeeze it thoroughly. You'll get paneer. |
| | Knead the cheese with your hands until smooth texture. |
| | Make paneer balls (the size of a small walnut). You will get a little more than 10 pieces. |
| | Make the syrup. Melt the sugar in 1 ½ cups (350 ml) of water and bring the syrup to a boil. |
| | Dip the balls into the boiling syrup at a short distance from each other and leave them under the lid on low heat for 15 minutes. Rasgulla will double in size. |
| | Cool the pan with the balls and let them soak overnight in the syrup. After about 12 hours, you can serve the Indian dessert. |
In the original recipe, rasgulla is made with the addition of semolina. The sweets are served both dry and directly in the syrup. Imagine this taste: a sweet and fluffy cheese ball soaked in delicious syrup. Incidentally, this does not have to be simple sugar syrup. It can be replaced with fruit one or even jam. We recommend you to definitely try this delicate sweetness in different variations.