Ingredients
Jalapeno Peppers

– to taste
Recipe
Shakshuka is an excellent start to the day by any standard. Tender poached eggs on a cushion of vegetables, steamed under a lid in a piquant sauce. In any Israeli cookbook, this dish will be one of the first on the list of answers to the question of what to cook for breakfast, even though the shakshuka recipe originated from Africa.
Israeli cuisine is a symbiosis of the east and the west, harmoniously combining the best of both. Traditionally, the egg breakfast, which we will talk about today, cooks in tomato sauce. This time we decided to replace it with sweet potato, and it turned out even better!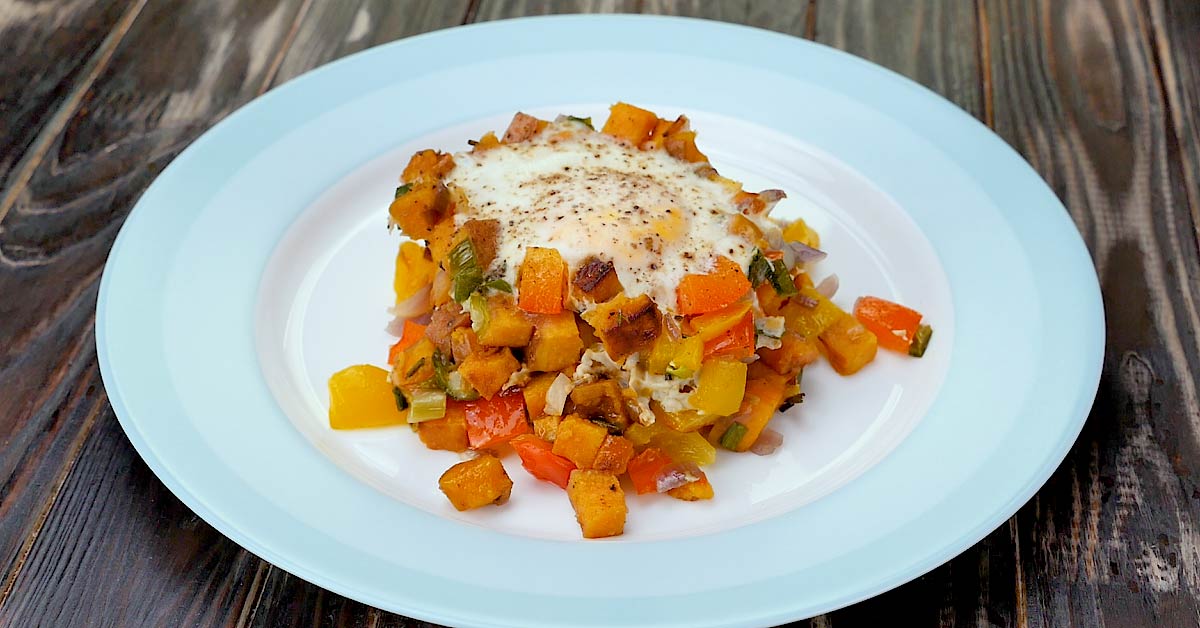 There is much debate in the culinary community about what an authentic shakshuka should be like. Some say that it must be made with onion, whereas others say that this is unacceptable. Nevertheless, if you want to prepare it according to the traditional recipe, remember: it is primarily poached eggs in a spicy sauce, and jalapenos are perfect for giving the flavor the necessary spiciness. Sweet potatoes, however, make shakshuka even more satisfying. We highly recommend you try it!