Ingredients
Ground Black Pepper

– to taste
Recipe
Who doesn't love dishes with squash? For the longest time, my favorite was the good old fried squash with potatoes. All I had to do was roll them in flour or batter, then sear them in oil. If only I knew how to make skillet-fried squash so that it looks like potatoes! Now, this is the only way I cook them.
The nuance is to cut the vegetable into thick strips. Thus, it retains juice and becomes beautifully golden brown. Many people call this skillet-fried squash a Korean-style recipe. The only thing remotely Korean about it, though, is a drop of soy sauce. It does compliment the dish perfectly, however, no question about that!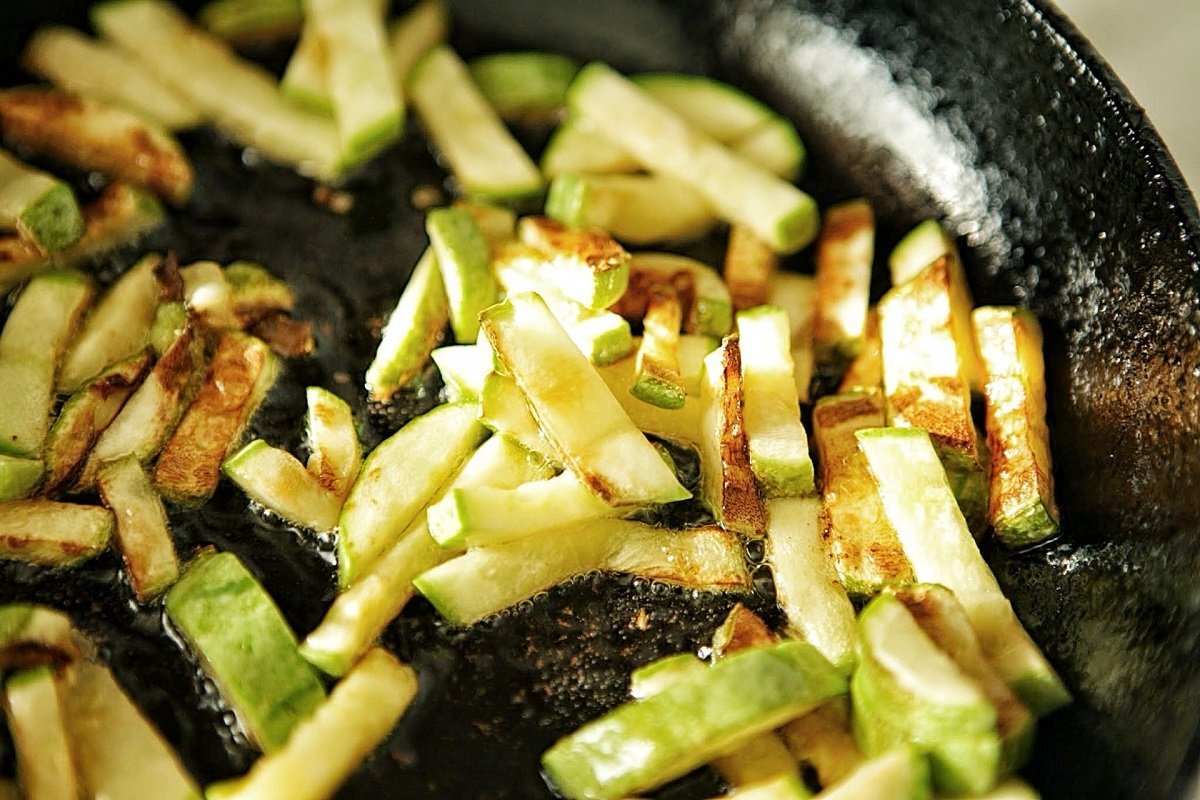 Skillet-fried squash is one of those dishes that ticks all the boxes. Serve Korean-style squash hot as a side or cold as an appetizer. Plus, the dish is very light and does not spoil the figure. Save the recipe for future reference — it will definitely be a hit this summer.