Recipe
Italian cuisine aficionados know that sun-dried tomatoes give dishes an unforgettable flavor. They really aren't anything fancy but remain a total crowd-pleaser nonetheless. Take pizza or salad, for example. Sprinkle some on top, and it will disappear twice as fast from your guest's plates. Even an ordinary hot sandwich transforms into a culinary work of art thanks to this secret ingredient!
Often home cooks don't even attempt to make sun-dried tomatoes themselves, thinking it would take too much time and effort. The Italian cooking staple must require a lot of culinary experience, right? Wrong! As it turns out, you can easily make the dish in the microwave, and it won't take you more than 20 minutes.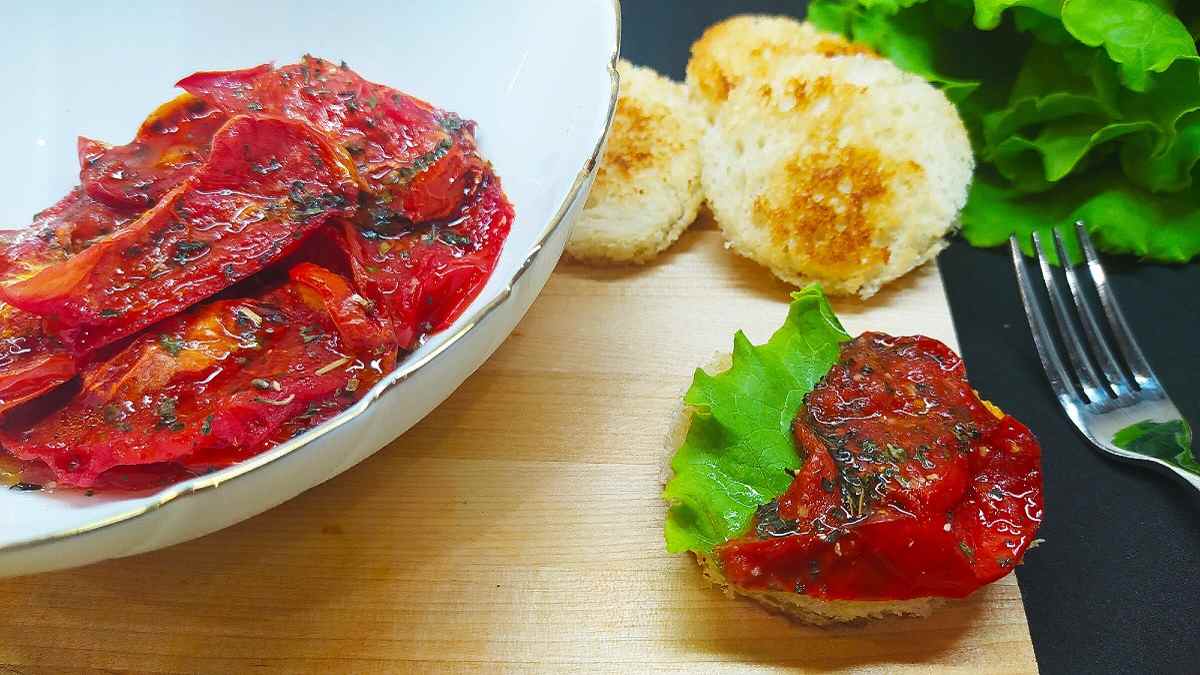 Steps
| | |
| --- | --- |
| | |
| | |
| | |
| | Let the tomatoes cool before seasoning them with dried basil and garlic powder. |
| | |
To ensure your sun-dried tomatoes turn out delicious, opt for plump and juicy veggies. You can even prep some for winter — they can be stored in the refrigerator for up to a year. When you've mastered this easy recipe, make sure to experiment with seasonings for your next batch. Try seasoning your sun-dried tomatoes with Italian herbs, as many Italian chefs recommend.