Ingredients
Beef Tenderloin

– 1 ⅓ lb (600 g)

Ground Black Pepper

– to taste
Recipe
Beef steak is arguably the most worrying dish to cook. Not only is it a pity to spoil a good piece of meat — it's so easy to make the texture rubbery. But it's actualy really easy to learn how to cook a juicy steak in 10 minutes.
We can't wait to share with you a really quick recipe for fried beef. To make it, you will need a piece of beef tenderloin and a cooking string.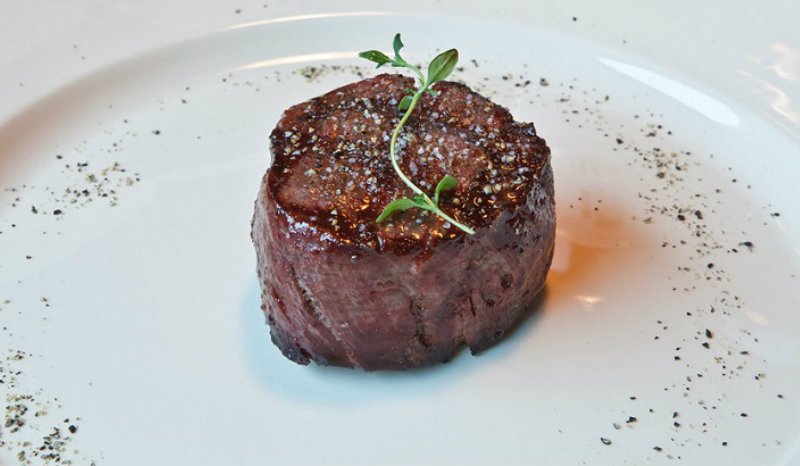 It is very important that the pan is very hot (it is best to use a cast iron). Tightening the beef steak with string will thicken it and retain its shape, which will preserve all the juices.
Steps
| | |
| --- | --- |
| | Leave the pan to heat without greasing it. Rinse the tenderloin under cold water and wipe dry. Slice across the grain to get several small beef medallions. |
| | |
| | |
It will take you 10 minutes in total. Serve the steaks with a side dish of your choice (grilled vegetables, fresh salad, sun-dried tomatoes, mushrooms, etc) and a glass of red wine.