Ingredients
Crust

Cauliflower

– 1 lb (450 g)

Wheat Flour

– 2 ½ oz (70 g)

Ground Black Pepper

– to taste

Filling

Ground Beef

– 1 ½ lb (800 g)

Ground Black Pepper

– to taste

Ground Red Pepper

– to taste

Sauce

Wheat Flour

– ⅓ oz (10 g)

Cream

– 11 ½ fl oz (340 ml)

Ground Black Pepper

– to taste

Topping

Hard Cheese

– 7 oz (200 g)
Recipe
Cook It editors do not get tired of returning to the subject of casseroles. After all, this hot dish is amazingly versatile: weekends, weekdays, holidays — casserole is excellent for any occasion! Cauliflower casserole with meat and cheese is an effortless way to serve regular food in a new way. Moreover, the bechamel sauce and sweet mustard enhance the taste of the main ingredients.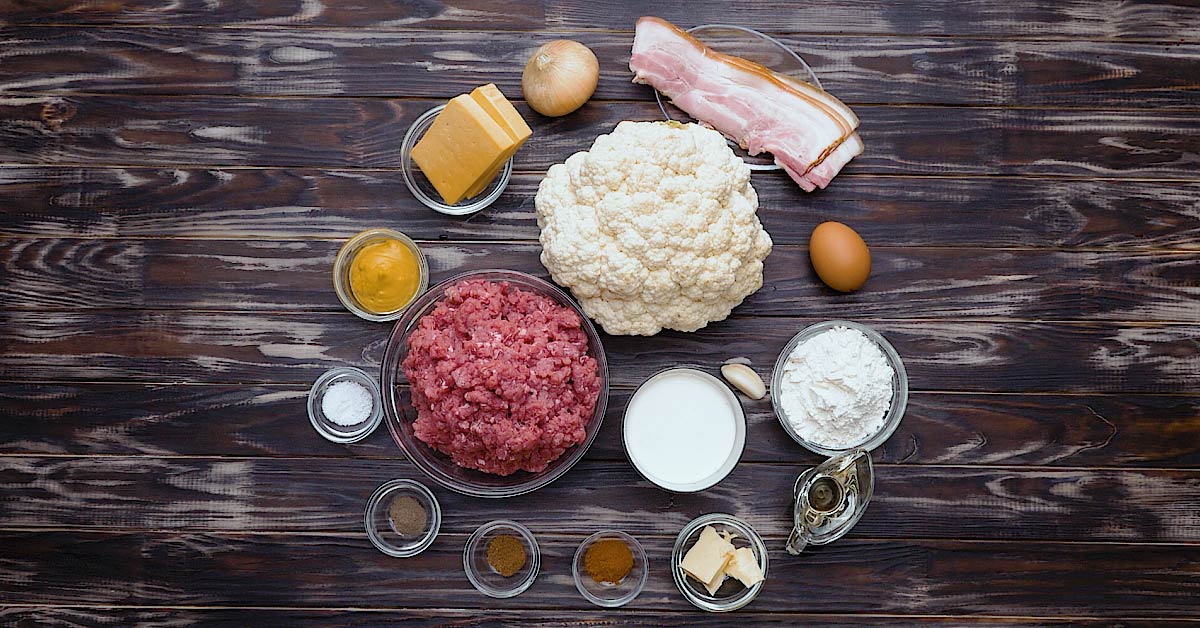 For a dietary casserole, use minced chicken breast and lighter cream. Instead of bacon, lay out slices of vegetables, such as tomatoes.
Steps
Prepare the Crust

Prepare the Filling

Prepare the Sauce

Prepare the Casserole

Cover a baking dish with parchment greased with butter and evenly distribute the cauliflower dough. Sprinkle the surface of the layer with grated cheese (a third of the specified amount). Lay out the minced meat on top and sprinkle it with another third of the cheese, then top with the sauce. Add slices of bacon, and sprinkle everything with the remaining cheese.
A beautiful and flavorful casserole will delight everyone at your table. And it will surprise you with its taste. Treat yourself!