Ingredients
duck

Orange Juice

Freshly squeezed

– 4 oz (115 g)

Soy Sauce

– 3 ½ oz (100 g)

Ginger

Grated

– 1 oz (30 g)

Ground Black Pepper

– ½ tsp

the sauce

Orange Juice

Freshly squeezed

– 6 oz (170 g)
Recipe
Not everyone will risk to cook a whole duck on Christmas eve. Many are afraid that the meat will turn tough, and a whole pile of ruined ingredients will go to the trash can. But when it comes to our marinated duck recipe, even a novice cook can make tough meat tender and fragrant!
Today we are going to show you how to cook soft and juicy duck. The right marinade and the right sauce will save the day and make a great Christmas treat.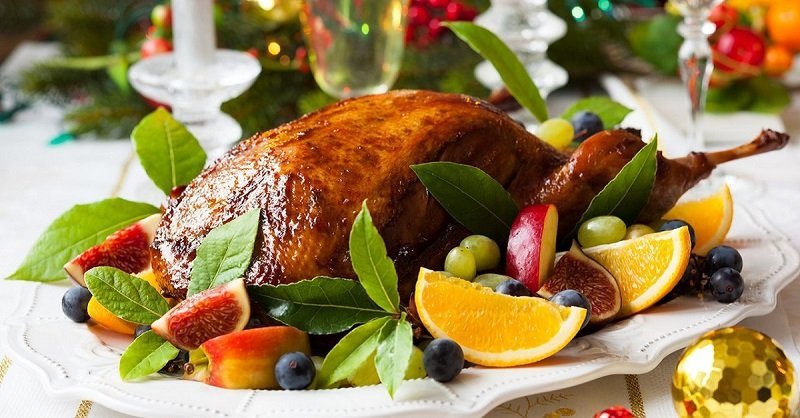 © Depositphotos
Steps
| | |
| --- | --- |
| | |
| | |
| | |
| | |
| | |
| | |
| | While the poultry is being baked, prepare the sauce: pour the duck fat into a saucepan, add the orange and lemon juice, cinnamon, honey, mix well and bring the mixture to a boil. Mix the starch with water and add to the sauce. While stirring, bring the liquid to a boil. If the sauce is too thin, add a little more starch diluted with water. |
| | |
| | |
| | |
| | |
Even a novice cook can make a juicy duck. With this recipe, the poultry turns out tender and amazingly fragrant. Be sure to try!