Ingredients
Butter

– 1 ¾ sticks (200 g)

Almond Flakes

– ⅓ oz (10 g)

Wheat Flour

– 2 ¼ cups (280 g)
Recipe
My grandmother had a plum tree growing in her yard. She taught me how to make a delicious plum jam and an upside-down plum pie. Today I'd like to share the recipe with you.
Making the pie is not only easy, but also fun. The result is always a beautiful pastry with a unique taste. Try making this plum recipe yourself!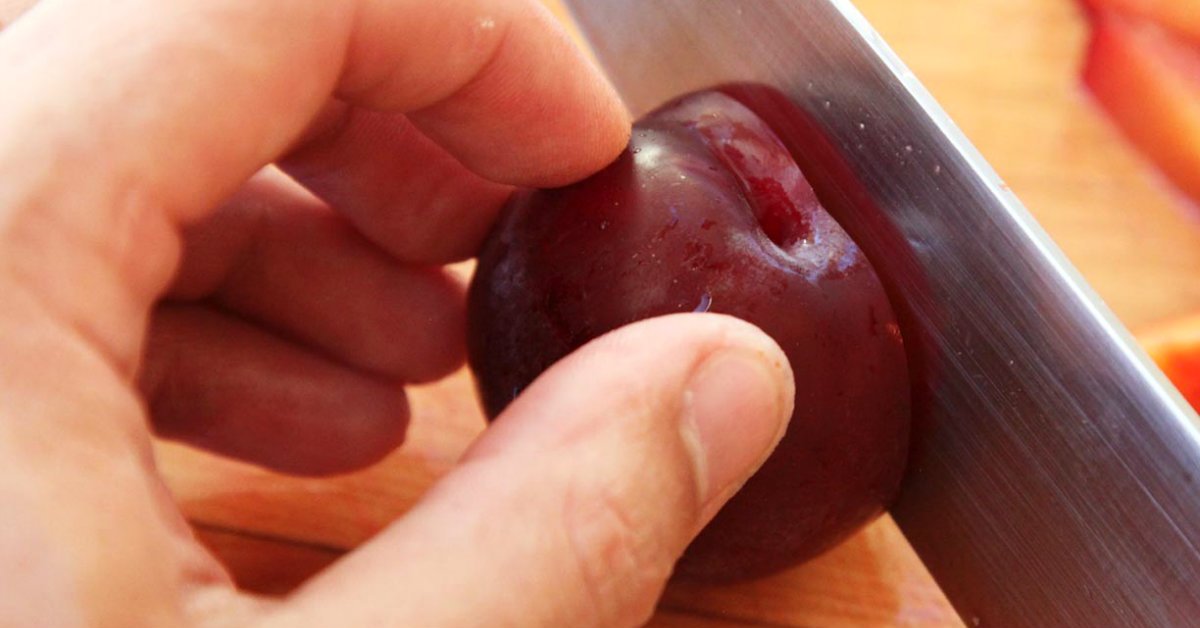 Steps
| | |
| --- | --- |
| | Try using black plums for this recipe. They will add a beautiful color to the dessert. Wash the fruit, cut it in half. Remove the stones. |
| | Take a skillet with a removable handle. We're going to bake the dish in it. Melt 6 tbsp sugar in the skillet. When it becomes caramel color, remove it from the heat. |
| | |
| | Next, pour milk into this mixture. Mix. Sift in flour and baking powder, add almonds. Knead the dough. |
| | |
Let the plum pie cool for 10 minutes before flipping it over. I serve the dessert with tea. Such a great combination! What are your favorite recipes with plums? Share with us!