Ingredients
Beef Liver

– 1 ⅓ lb (600 g)

Hard Cheese

– 3 ½ oz (100 g)

Ground Black Pepper

– to taste
Recipe
Cooking liver can be a bit tricky. To achieve the perfect texture and taste, it is necessary to master a few tricks. Or simply have a foolproof recipe for the perfect liver in your back pocket. Today, Cook It would like to share with you exactly that: a recipe for French-style beef liver in the oven that will have you hooked.
French-style meat aficionados may be skeptical about this beef liver in the oven at first. Nonetheless, you'll fall in love with it at first bite. The liver is so tender it melts in your mouth. Are you ready to give this recipe a whirl? If so, let's get to it!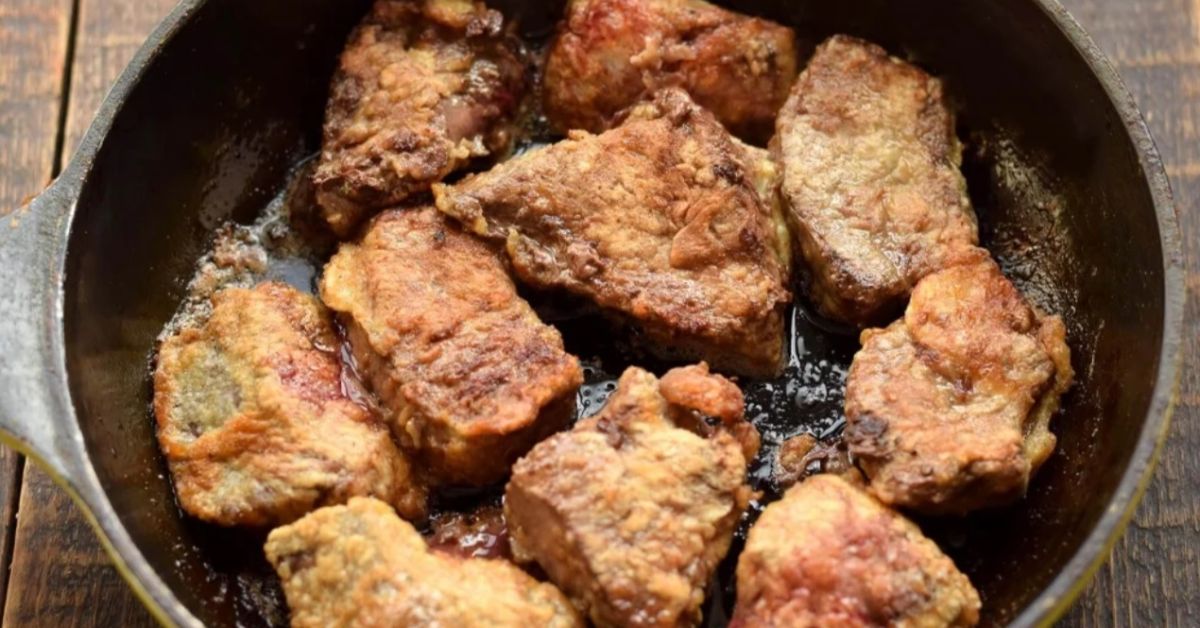 Steps
| | |
| --- | --- |
| | Freeze beef liver slightly. Thus, it will be easier to slice it. Peel off the film. Cut the liver into ⅓-inch thick slices. |
| | |
| | Fry the breaded liver pieces in hot oil until a crust forms, about a minute per side. |
| | Peel onions and cut them into thin half-rings; grate carrot. Fry the onions in oil until translucent, then add grated carrot and cook until soft, occasionally stirring. |
| | |
| | Top each slice of the liver with a teaspoonful of vegetables. Sprinkle with grated cheese. Cook in the oven preheated to 355 °F for 15 minutes. |
The cheese should melt, not burn. Keep an eye on it in the oven. Once ready, transfer the French-style beef liver to a wide serving dish and garnish with chopped herbs. Serve hot. Good luck with your cooking!