Ingredients
Wheat Flour

– 1 ¼ cups (160 g)

Shredded Coconut

– 3 tbsp
Recipe
If you're a fan of both Indian cuisine and sweet treats, you definitely need to try delicious Shakarpara. These are incredibly tasty, fragrant sweet crackers with shredded coconut. One can only admire the cuisine which combines flour, semolina and sugar so successfully and in so many different ways.
The dessert that we are going to make today is often confused with Turkish sekerpare cookies. People often serve them at resort hotels, but the two recipes are completely different.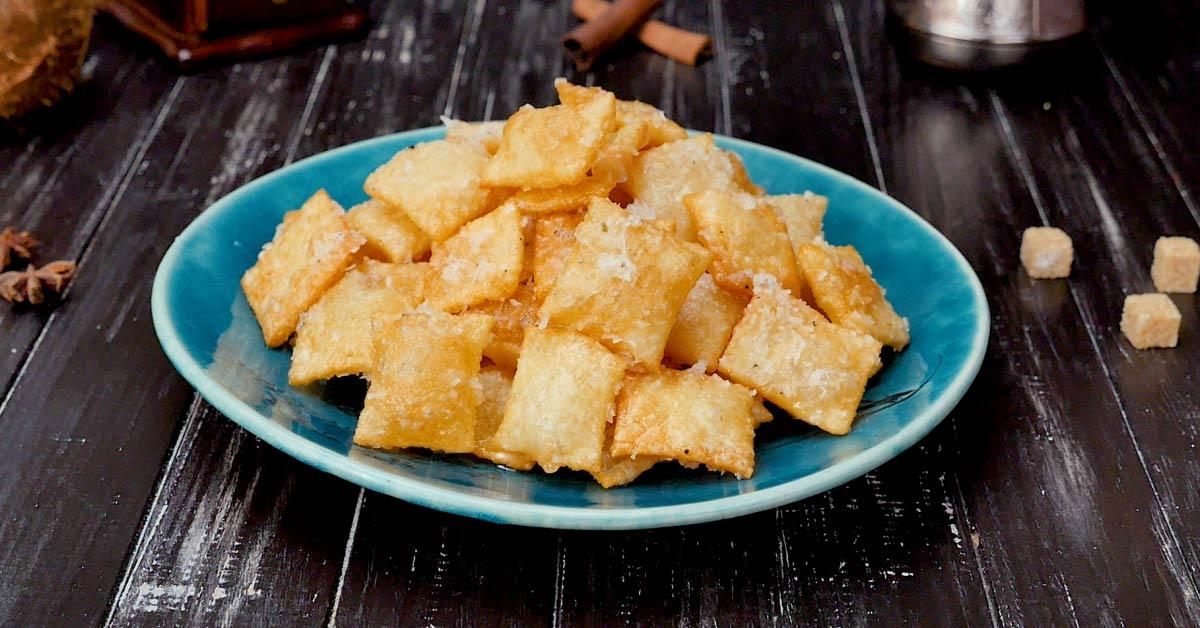 Steps
| | |
| --- | --- |
| | Mix the flour with semolina. Pour in 2 tbsp of oil, ½ cup (100 ml) of water and knead soft dough. Roll it into a ball, cover with foil and set aside for 30 minutes in a warm place. |
| | Make the syrup. Mix sugar and ½ cup (100 ml) of water in a saucepan, cook while stirring, until it starts to boil. Then pour in shredded coconut and cardamom, mix and remove from heat. |
| | Roll the dough into a thin layer, poke the entire surface with a fork and cut the layer into small pieces (traditionally squares or diamonds). |
| | Deep-fry slices of dough several pieces at a time. |
| | Put your crackers in a saucepan with the syrup and mix gently so that each piece is covered with coconut glaze. Then put the dessert on a baking sheet and wait until it dries a little. Done! |
The success of cooking shakarpara is determined by how crispy the dessert turned out. India is a country of spices, so do not be surprised if you find a spicy snack option for this delicacy. Sugar in such cases is replaced with salt, red pepper and other spices. If you have long been looking for an elegant and quick dessert or snack recipe for the whole family, this is what you need.