Ingredients
Yogurt

– 7 fl oz (200 ml)

Wheat Flour

– 3 ¼ cups (400 g)

Ground Black Pepper

– to taste

Chicken Fillet

– 10 ½ oz (300 g)
Recipe
Who can refuse fragrant homemade baked goods? I really love homemade pastry and don't miss the opportunity to make it. I have a recipe for a quick braided yogurt pastry with chicken and potato filling: while the dough is resting, I make the filling. You will be surprised, but baking can be that easy.
The most interesting part of this pastry is the dough. Even a novice cook can make it. Due to this dough, the pastry doesn't become stale for a long time.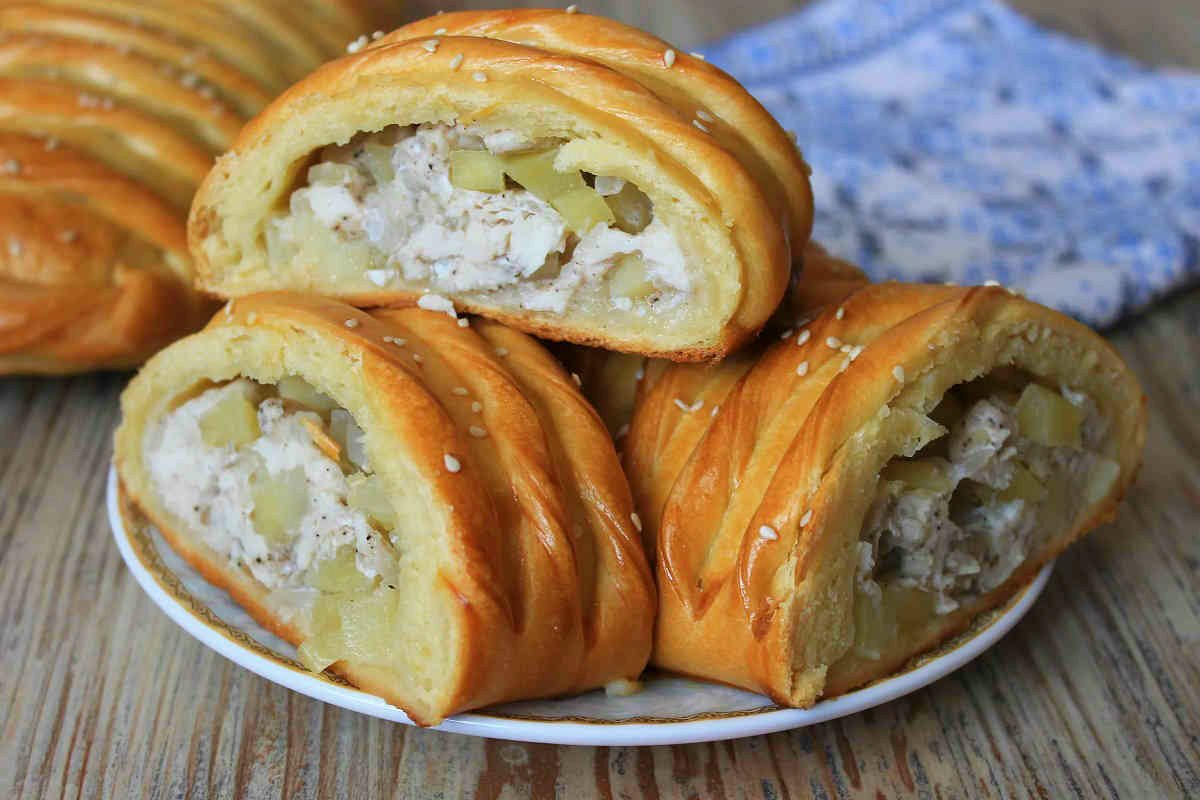 A recipe for such a simple chicken pastry should be in everyone's arsenal. The treat is not only incredibly tasty, but also looks great!