Ingredients
Tangerine Juice

Fresh

– 13 ½ fl oz (400 ml)

Shredded Coconut

– for decoration
Recipe
Well, who doesn't like Turkish delight? When you try lokum for the first time, it seems unimaginable, just like in a thousand and one nights: sweet, colorful, exceptional. Then, when you get to know it better, you feel that you're in love. It's not necessary to buy sweet bites at the store, because we have a great recipe for turkish delight and are going to share it with you!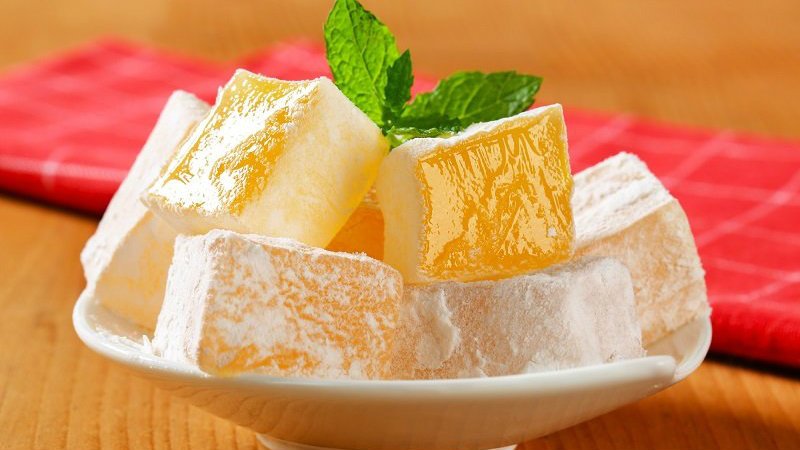 © DepositPhotos
Today Cook It is going to tell you how to cook Turkish delight at home with just 4 ingredients. No gelatin, agar-agar, preservatives and dyes — a hundred times tastier than the store bought one!
Gourmet Turkish dessert won't leave anyone indifferent! Kids with a sweet tooth will be especially happy with it. The treat can be prepared from absolutely any juice. You can put nuts inside or dredge the turkish delight in sesame seeds. But the main thing is that unlike the store bought sweets, homemade Turkish delight doesn't harm your health at all and hardly affects the waistline! Irresistible, right?