Ingredients
Potatoes

– 3 ⅓ lb (1 ½ kg)
Recipe
Cooking enthusiasts like to treat their loved ones to fancy foods, even with such a seemingly ordinary ingredient as potatoes. Because we are also huge fans of the root veggie, we have shared with you recipes for cheesy potatoes, potato shakshuka, and potato salad. However, when you are craving some filling comfort food, nothing beats fried potatoes, especially those fried in batter.
There are as many potato frying methods as there are recipes for their preparation. Today, we are beyond excited to share with you one of our favorites — potatoes in batter, fried to golden perfection.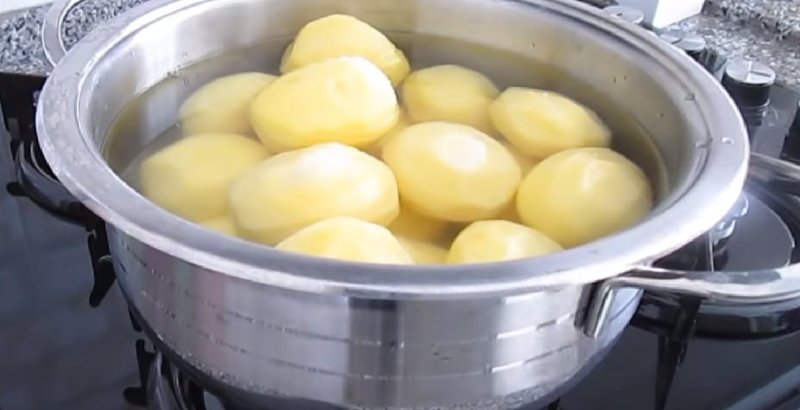 Steps
| | |
| --- | --- |
| | |
| | |
| | Heat oil in a pan. Dip boiled and slightly cooled potatoes into the batter and place them in a pan one by one. |
| | |
Potatoes are soft and tender inside and crispy on the outside. The recipe is simple but worthy of a special place in your cookbook, isn't it?