Recipe
A refreshing taste, an appealing texture, and a gorgeous pink color. Of course, we're talking about quick-pickled red onions. Not only will this bright condiment add a pop of flavor and crunch to any dish, but it will also add a splash of vividness. Pickled onions are quick to prep and last for weeks in the fridge. That's all you ever need from a pickle.
There are countless uses for quick-pickled red onions. Stuff them into sandwiches, use them as a versatile topping in Mexican dishes, toss them into salads. Their vibrant color, crunchiness, and piquant flavor will jazz up virtually any dish. They are also perfect for appetizers and charcuterie and cheese platters. Let this recipe become your go-to, and from now on, always have some pickled red onions in your fridge to add a bit more bite to your meals!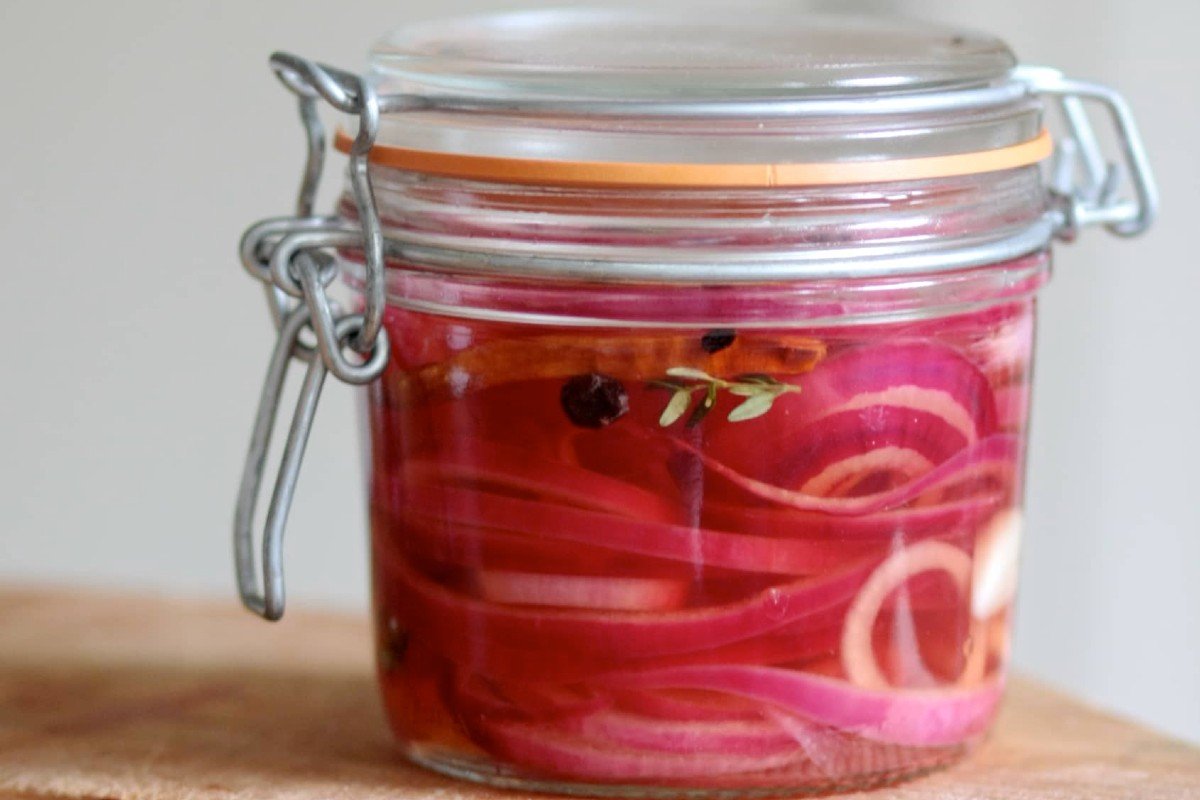 Steps
| | |
| --- | --- |
| | |
| | |
| | |
| | To soften the onions, gradually pour the boiling water over them; let drain. |
| | |
| | |
At their most basic, quick-pickled red onions are simply sliced onions, marinated in a mixture of vinegar, salt, and sugar. This recipe is super versatile and gives plenty of room for experimentation. Add your preferred flavorings and customize the mixture to your heart's content. Pickled onions will keep for several weeks in the fridge, but they taste best in the first few days. Plus, this recipe is a great way to use leftover red onion.