Ingredients
Crust

Crackers

Or dry biscuits

– 2 ½ oz (70 g)

Cheesecake

Cream Cheese

– 7 oz (200 g)

Sour Cream

– 3 ½ oz (100 g)

Brown Sugar

– 2 oz (60 g)

Cream

– 4 ⅓ fl oz (130 ml)

Sauce

Raspberries

– 3 ½ oz (100 g)
Recipe
Ever since time immemorial, humankind has striven to make the perfect cheesecake. Nah, not really, but you get the gist: the beloved treat has thousands upon thousands of variations from Oreo cheesecake to chocolate mousse cheesecake to single-serve cheesecakes in a glass and raspberry mini cheesecakes.
Today, we'll be guiding you through making the famous New York cheesecake, known for its creamy consistency. Other than being foolproof and newbie-friendly, this recipe features a medley of sweet and tart flavors. This New York cheesecake uses a rich cream base featuring cream cheese, sour cream, and heavy cream. Furthermore, it calls for a tangy raspberry and lemon sauce to add freshness.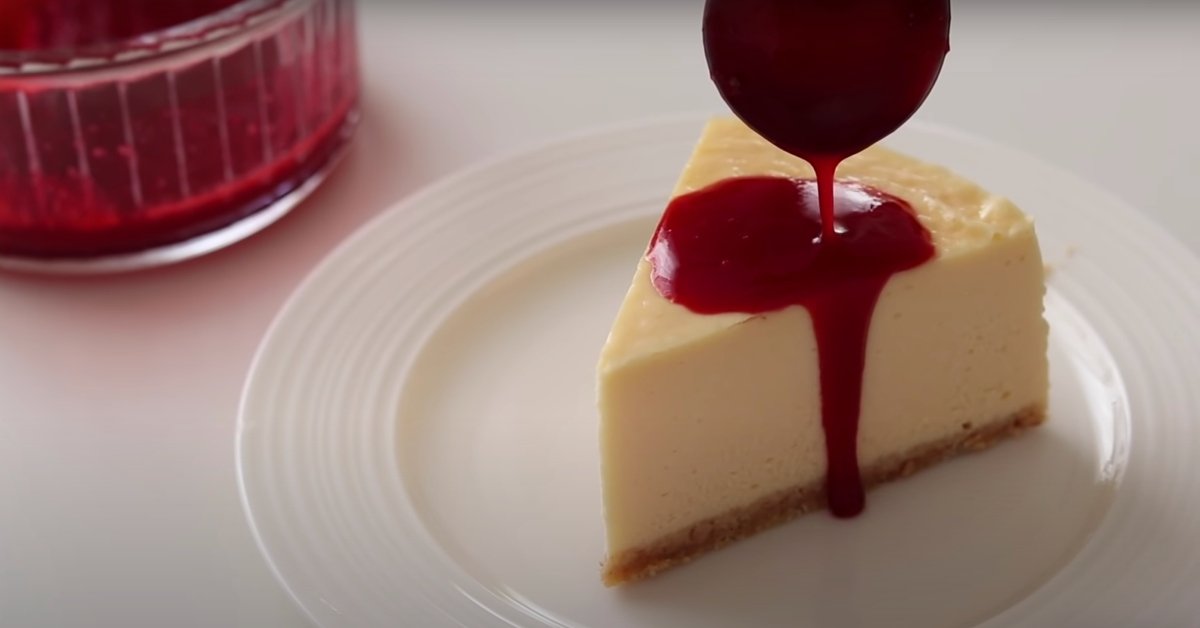 Steps
| | |
| --- | --- |
| | |
| | |
| | Place the mold inside a baking dish and fill with boiling water. Pop it in the oven and bake for 50 minutes at 300 °F. |
| | |
New York cheesecake is pretty versatile: you can add whatever else you want to it! The possibilities for experimentation are limitless, so it will never seize to surprise you!